I'm a web architect. I play the roles of software engineer, systems integration specialist, communications strategist and project manager… occasionally simultaneously. Though my focus is mostly technical I've found that illusive balance between hard and soft skills that's needed to deliver complex solutions while managing non-technical stakeholders.

I have over a decade of web systems experience working with medium-large nonprofit and education institutions while specializing in Open Source frameworks, such as Drupal, and multi-platform integrations.
My passion is to find the tools that make it easy for organizations to obtain and manage custom web solutions, at a low cost, while collaborating with someone who knows the unique realities of their environment.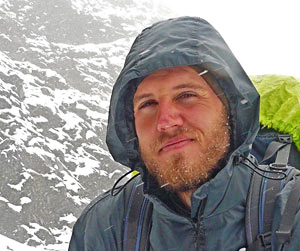 In November 1978 I began the elaborate process of growing up in a pleasant Chicago suburb. Approximately 19 years later, I called the University of Illinois home, and spent about 5 years swaggering among the doors of higher education while polishing a set of engineering credentials. One bachelors degree later, and several work and travel stints in the continental US and beyond, I found myself strangely drawn to the southern hemisphere and the rather abstract concept of "development". Clearly one thing led to another and I began working, traveling and taking long introspective walks within the vague confines of Southern Africa and Southern South America. One might conclude that the juxtaposition of wildly communal living, some of the most stunning sites on earth, and small insights into the surprisingly beautiful, profoundly diverse, and strangely confusing world of civil society, changed me forever.
Though it's a constant journey to "put the pieces together", I now find myself inside the broad sphere of Information and Communication Technology for Development, and let my work details speak a bit more about that.